PrimeLance Pro
PrimeLance Pro subscription gives you an instant access to extended functionality of site. The easiest way to get interesting projects, posted on popular freelance sites.
Monitoring of popular freelance sites
Using a filter with many parameters
Email notifications about new projects
Autoupdate and other settings
1USD
Pay with payment cards, PayPal, WebMoney and more

Register for using PrimeLance Pro!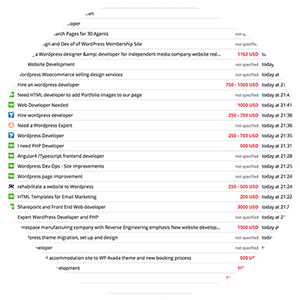 Monitoring
Monitoring only on your specialization and no other projects that can distract attention and waste precious time of a freelancer.